Ginger Horsfall
Ginger Horsfall is a socially motivated brand that creates training and employment for people in need through the manufacture and sale of luxury homeware and personal care products.
The brand name is derived from Horsfall beach, the worn shells from which influenced the logo and pattern used in this branding.
The shell can work alone as a logo, or in a repeated pattern for boxes and tissue wrapping.
Animalesque
We worked with a creative entrepreneur selling beautiful handmade headpieces ahead of her collaboration with the Royal Opera House.
We developed a brand identity refresh, using a basic bold graphic font, and bringing it to life with colour, pattern and texture.
OLGA Agency
We decided to include the logo and brand identity for our own agency, OLGA because we love it!
The brand has a serious typographical approach for when we have to be serious (we're currently working with a university), but most of the time we use the brand mascot, our matryoshka doll.
Our brand is recognisable and memorable, helps us to stand out from the competition and can even take tangible form.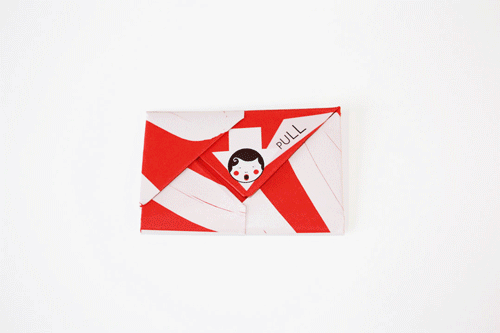 A brand providing study trips for 18-25 year-olds, with some provision for 15-17 year-olds.
The brief included logo design, copy production and design consultancy on a new website as well as a soft launch strategy. Following this, we produced of marketing collateral and campaign activity focused on students and parents across regions and in 4 languages.
Birmingham City University
BCU has been looking for unique brand identities for each of its schools, which adhere to the overarching university brand yet set each school apart in a recognisable way. We created this work for a pitch presentation as an example of how the School of Visual Communication could be distinguished.
A firm of architects and cultural commentators needed a unique identity, that would be simple, show influences from a wide range of sources, and be unusual where the trend for architecture branding is to be clean and minimal.
We provided a name, logo and look and feel that would work across a variety of media, including print, website, and RIBA signboards.
Clever Sausage
A vegan sausage street food company needed a fun yet classic aesthetic that would feel handmade like the product, have a sense of humour like the name, and recognisable and prove unique amidst the lurid colours and plastic printed banners of the street food environment.
A company led by a showman, Charm Offensive's logo needed to border on the offensively in your face, in contrast with the corporate style of the competition. The answer was a bold, marmite (love it or hate it) colour palette and logo.